About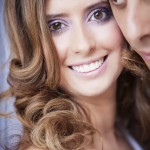 Suzanne Rabi Soliman is the principal of
www.suzyeats.com
"Healthy Mediterranean Meals". She has a Doctorate of Pharmacy from the University of Illinois at Chicago and has >10 years of experience cooking, preparing and dismmenating knowledge on Mediterranean Food. Her advanced science background allows her to dissect foods and determine their true health benefit. She cooks every night for her family and has learned recipes from both of her grandmothers and her mother.
Suzanne blogs not only about different foods but also about the various health benefits of the herbs used inside of these foods. She has extensively traveled to Asia, Africa, Europe, South and North Americas. Suzanne has published more than 30 articles related to healthcare, and she has been quoted in "Crain's Chicago Business Magazine" and "Time Out: Chicago".
In addition to healthcare and cooking, Suzanne loves walking, swimming, reading, and watching movies. She is also a Board Member of her local town library.